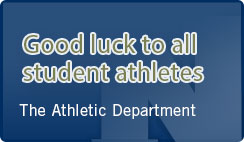 Cross Country
Sign up for an
XC
Remind
account for important updates, for both parents and student-athletes!
click here for DAILY

Practice Schedule

(subject to change, so check back often):
The full team can practice together for up to 120 minutes starting Sept 26, although we may still practice more often than not in various cohort configurations for added safety. In this regard, note cohort assignments below...

Mon, Oct 26 - NHS Field Hockey Fields
Girls, Boys V & J1: 3:00-4:30pm
Boys J2 & W: 4:00-5:15pm
Tues, Oct 27 - whole team meet at NHS Tennis Courts for run to Augusta, 3:00-4:30pm
Wed, Oct 28 - Home Meet vs Berlin @JWMS
Boys Varsity arrive @ 2:45 for 3:45 race
All Girls arrive @3:15 for 4:15 race
All remaining (non-varsity) Boys arrive at 3:30 for 4:45 race (patio behind JWMS)
Thurs & Fri, Oct 29-30 - NHS Tennis Courts
cohort times tbd

COHORT DETAILS:
V = Sam, Mike, Luke, Eli, Aaron, Colin, Areeb, Alex, Will, Jackson, Collin, Kate
W = Drew, Justin, Eric, Eli J, Sam M, Christian, Daniel
J2 = Avery, Jack, Zach, David, Mason, Kyle, Ethan, Chris
J1 = JT, Jonah, Charlie, Filip, Ralph, Jimmy, Kristijan, Clay, Xavier
girls A = Julia, Alex, Kassidy, Tori, Lily, Maddi S, Carissa, Giulanna
girls B = Jade, Beth, Maeve, Maria, Molly, Molly, Aliana
girls C = Ariana, Skyler, Anna, Emma, Hannah, Lia, Maggie
Social Distancing Rules (additional details were forwarded to everyone by email):
1. Stay home if you know you have been exposed to someone with the virus OR if you are not feeling well
(particularly if you have a fever)
2. Always stay six feet away from non-family members
3. Wear a mask when not running/warming up/cooling down
4. No spitting, cover your cough/sneeze, minimize shouting
5. Wash your hands thoroughly before and after your workout
6. BYOH (bring your own hydration/water bottle)
2020 NHS MALE SCHOLAR ATHLETE
We all strive to be well balanced student-athletes, but only one can be the top scholar of the graduating senior class.
This year, that honor - among ALL the (boys) sports teams across the entire NHS community - belongs to…
JOE BOHLKE!!
A huge congrats to Joe for a huge accomplishment. We are so proud of you for winning this most prestigious award.
28 Earn High Honors In Season for 2019!
Congrats to the following student athletes for earning High Honors during our 2019 XC season
All Conference 2019
Congrats to Sam, Mike, Joe and Serhiy!!
All State 2019
Congrats to Sam and Mike!
New England Regional Championship
Congrats to Mike for placing 23rd at the Open, thereby earning an invite to New England's --- and for earning All Herald honors for the fall season.

|

|

Share