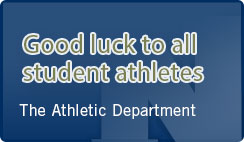 Cross Country
Use the link below to sign up for the XC Remind.com account for important notices/updates
:
https://www.remind.com/join/d6f8f8
Scholarships for Summer Running Camps:

The Boosters are aiming to provide at least five scholarships of $200 each for summer running camps in 2018, so if you are planning to attend a camp, contact Cynthia Mathieu (Aiden's mom) or Lara Bohlke (Joe's mom) right away to let them know you are interested! The Summer Training tab to the left also has further info.



Congratulations to Aiden Toth, one of the top 100 runners in CT, by virtue of placing 96th in the State Open (the first runner from Newington to participate in this event in the past six years)! Also, congratulations to Aiden Toth, Sam Geisler and Serhiy Demyanov for receiving All Conference honors for 2017. And to Samantha Gorski for missing by a mere 0:01!

SCHEDULE
XC has drawn to a close for 2017...keep running and we will see everyone back again next summer.

TWENTY-FOUR EARN 1Q HIGH HONORS!
Congrats to the following XC Student Athletes who earned High Honors in-season:
Syed Asar, Sam Geisler, Jacob Gionfriddo, Avery Guion, Niko Karapanos, William Le, Joe Bohlke, Alan Chow, Silas Cianci, Logan Dumas, Madelyn Gentile, Andriy Grynyk, Danielle Pantano, Abigail Coia, Samantha Gorski, Jillian Grande, Matt Plourd, Aiden Toth, Justin Field, Alexa Freitas, Brendan Henriques, Carly Saindon, JR Villano & Angelina Zacharias

SAFETY FIRST



2016 RESULTS/STANDINGS LINK2015 RESULTS/STANDINGS LINK 2014 RESULTS/STANDINGS LINK2014 VIDEO LINK2013 RESULTS/STANDINGS LINK2012 RESULTS/STANDINGS LINK

|

|

Share