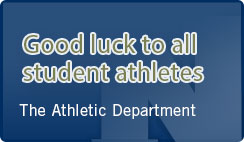 Cross Country
PRIORITY: both parents and student athletes need to sign up for the XC "Remind" account for important notices/updates
:
2020 CCC Schedule - boys race first
Sept 15: RH and NHS at Bulkeley Colt Park
Sept 22: Hartford Public and Bloomfield at JWMS
October 6: NHS and Windsor at New Britain Stanley Quarter
October 13: Wethersfield at JWMS


28 Earn High Honors In Season for 2019!
Congrats to the following student athletes for earning High Honors during our 2019 XC season: Lily Jordan, Kyle Saindon, Justin Tran, James Vendetti, Kristijan Zvonarek, Michael Bohlke, Jonah Borrup, Alexandra Daha, Zachary Liebl, Marc Pantano, Carissa Toth, Luke Brown, JT Drozd, Sam Geisler, Jacob Gionfriddo, Avery Guion, William Le, Areeb Masood, Tayler Rainville, Eli Roberts, Aaron Schneider, Joseph Bohlke, Alan Chow, Andriy Grynyk, Kyle Tinker-Palaia, Serhiy Demyanov, Logan Dumas, and Kerry Zvonarek.
All Conference 2019
Congrats to Sam, Mike, Joe and Serhiy!!
All State 2019
Congrats to Sam and Mike!
New England Regional Championship
Congrats to Mike for placing 23rd at the Open, thereby earning an invite to New England's --- and for earning All Herald honors for the fall season.